Institute for Social Movements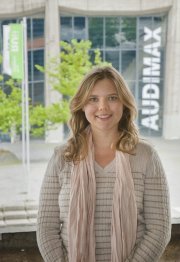 Prof. Dr. Sabrina Zajak
Junior professor for globalization conflicts, social movements and labour
Area of studies: political sociology

Clemensstr. 17-19
44789 Bochum
Room 209

| | |
| --- | --- |
| Telefon: | +49 (0)234 32 - 22555 |
Photo: Tobias Schündelen / Ruhr University Corporate Communication
Personal Information
Research interests
Transnational political sociology Social movements and transnational activism Global governance and transnational institutions Civil society and civic engagement Political economy and labour relations
News
Lecture: "Typisch! Über die soziale Basis und Interessenlagen von Protest" at the Fachtagung "Auf die Straße! - Politischer Protest in Deutschland" of Bundeszentrale für politische Bildung/bpb between 17. and 18. June 2019, Radisson Blu Hotel in Hamburg
Call for Papers: Special issue of "Social Movement Studies "The politics of alliances The making and breaking of social movement coalitions in polarized societies (together with Britta Baumgarten und Sebastian Haunss)
Call for Papers: Panel at the ECPR General Conference 2018: Traces of multiple belongings: social movement and trade union participation
Frau Zajak will attend a six-month Fellowship at Viadrina Center B/Order in Motion from October 2017 onwards.
Call for Papers: Labour Organizations and Social Movements: Cross-Movement Networks; XIX ISA World Congress of Sociology, Toronto, (July 15-21, 2018)
Upcoming presentations:
Leveraging Labor Institutions Abroad: Why Employers Sometimes Support Labor Activists in Host-Countries, 11. Juni 2018 im Wissenschaftszentrum Berlin
Herrenhausen Conference "Transparency and Society - Between Promise and Peril" June 12-14, 2018
"Transnational Activism, Global Labour Governance, and China" City University of Hong Kong, 23.02.2018
"Networks of Labour Activism: Collective Action across Asia and Beyond" Mahidol University Bangkok, 27.02.2018
Media Appearance
Novelties
Zajak, Sabrina und Gottschalk, Ines (Hgg.): Bürgerschaftliches Engagement in der Geflüchtetenhilfe, NOMOS 2018.
Zajak, Sabrina (2017): Channels for Workers' Voice in the Transnational Governance of Labour Rights? Global Policy. 8 (4) 530-539.
Kryst, M. and S. Zajak. 2017. "Mehr Staat durch Markt? Adressierungsstrategien der Anti-Sweatshop-Bewegung in Europa." Pp. 63–92 in Protest in Bewegung? Zum Wandel von Bedingungen, Formen und Effekten politischen Protests, Leviathan Sonderband, edited by P. Daphi, N. Deitelhoff, D. Rucht, and S. Teune. Baden-Baden: Nomos.
Zajak, Sabrina (2017): Transnational Activism, Global Labour Governance, and China. Palgrave.
Zajak, S, Egels‐Zandén N., and N. Piper. Networks of Labour Activism: Collective Action across Asia and Beyond. An Introduction to the Debate. Development and Change 48 (5): 899-921.
Zajak, S. (2017): Institutional Layering and the Emerging Power of Labour in Bangladesh. Development and Change 48(5): 1007–1030.

Zajak, S. und Kocher E. (2017): Die Selbstregulierung von Arbeits- und Sozialstandards in transnationalen Wertschöpfungsketten – Rechtsschutz in privaten Beschwerdeverfahren? Kritische Justiz 3 (4): 310-326.
Current Research projects
Digitalization and Labour in the global Economy
Project Coordination: Sabrina Zajak, Nicole Helmerich (Université de Lausanne) und Gale Raj-Reichert (Queen Mary University of London
Duration: 2017 - 2019
Regulierungsfragen transnationaler Arbeit - Perspektiven der interdisziplinären Arbeitsforschung
Gruppenleiterin: Sabrina Zajak
Laufzeit: Januar 2017 - Dezember 2018
Finanzierung: Ministerium für Wissenschaft, Forschung und Kultur des Landes Brandenburg
Öffentliche Sozialforschung: Engagement in der Ruhr-Metropole
Gruppenleiterin: Sabrina Zajak
Laufzeit: Oktober 2016 - September 2018
Finanzierung: InSTUDIES plus
Mitarbeiterin: Ines Gottschalk

Nachwuchsforschergruppe: Transnationale Allianzen zwischen Gewerkschaften und sozialen Bewegungen in Europa
Gruppenleiterin: Sabrina Zajak
Doktorandinnen: Ana-Maria Nikolas, Giulia Gortanutti, Johanna Lauber
Laufzeit: Oktober 2015 - Dezember 2018
Finanzierung: Hans-Böckler Stiftung

Transnationaler Arbeitsrechtsaktivismus entlang von Wertschöpfungsketten in den Sektoren Textil - Bekleidung: Ein Beitrag zur internationalen Netzwerk Initiative der IGM "organizing global"
Finanzierung: IG Metall (Reisekosten für Feldforschung in Asien); Eigenmittel Juniorprofessur
Laufzeit: Januar 2015 - Juni 2019
Kooperationspartner: Manfred Wannöffel Gemeinsame Arbeitsstelle RUB (IG Metall), Klaus Priegnitz (IG Metall)

Demonstrationsbefragungen
In Zusammenarbeit mit dem Institut für Protest- und Bewegungsforschung in Berlin und weiteren Kooperationspartnern werden anlassbezogen Demonstrationsbefragungen durchgeführt. Weitere Informationen zu den Befragungen, die jeweils aus den Eigenmitteln der beteiligten Partner getragen werden finden Sie hier.
Aktuell wurde eine Befragung auf der Demonstration gegen die Freihandelsabkommen TTIP und CETA am 10. Oktober in Berlin durchgeführt. Beteiligt waren Wissenschaftler_innen der HU und TU Berlin sowie der Universitäten Bochum, Bremen und Frankfurt/Main (Priska Daphi, Sebastian Haunss, Wolfgang Stuppert, Simon Teune, Sabrina Zajak).
Den Bericht und weitere Informationen finden Sie hier.
Bochumer Dispute: Globalisierungskonflikte vor Ort
Stefan Berger, Manfred Wannöffel, Sabrina Zajak
Bearbeitung: Sabrina Zajak
Laufzeit: 2014-2019
Finanzierung: Hans-Böckler Stiftung

Completed Research Projects
Publications
Entire listing of publications
Teaching
Current Semester
Office Hours
Current office hours
Links