Institute for Social Movements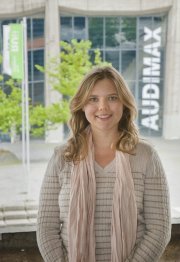 Prof. Dr. Sabrina Zajak


Clemensstr. 17-19
44789 Bochum
Room 209

| | |
| --- | --- |
| Telefon: | +49 (0)234 32 - 22555 |
Photo: Tobias Schündelen / Ruhr University Corporate Communication
Personal Information
Prof. Dr. Sabrina Zajak is junior professor for "globalization conflicts, social movements and labor" at the Ruhr University Bochum. There she works at the Institute for Social Movements mainly on issues of transnational movements and activism; trade unions and NGOs; globalization, governance and labor standards. Until June 2013 she worked as an academic assistant at the Research Centre for Civic Engagement at the University of Berlin. She is a founding member of the Institute for Protest ad Social Movement Research in Berlin. In addition, she is a member of the Research Group "Institution Building across Borders" of the Max-Planck-Institute for the Studies of Societies in Cologne. Between October 2007 and January 2011, she was a PhD student at the International Max Planck Research School on the Social and Political Constitution of the Economy (IMPRS-SPCE). There she developed her PhD on transnational labor rights activism between state and private politics (finished in May 2012). Between August 2009 and February 2010 she was a visiting scholar at the Department of Sociology at Harvard University, Cambridge, USA.
Research interests
Transnational political sociology Social movements and transnational activism Global governance and transnational institutions Civil society and civic engagement Political economy and labour relations
News
CfP Mini-Conference SASE 2017, 29th June - 1st July 2017,

Transnational governance of global production in a new era of information sharing: prospects and challenges for labour, business,

and the environment, Deadline: 03. Februar 2017 (

https://sase.org/event/2017-lyon/

)

(weitere Infos)



Call for Papers: 13th ESA Conference in Athens,

29 Aug. to 1 Sep. 2017, RN25 Social Movements

, RN 25_g

: (Re-)doing Europe: the making and breaking of transnational solidarity networks, Deadline 1. Februar 2017 (weitere Informationen)

CfP soziale Bewegungen und industrielle Beziehungen für die Zeitschrift industrielle Beziehungen, Sabrina Zajak und Britta Rehder

International Conference on Cross-movement Mobilization. 05.-07. April 2017, Ruhr-Universität Bochum
Ausgewählte Medienberichte zu der Pegida-Studie
Current Research projects
Lehrforschungprojekt: Bürgerschaftliches Engagement in der Flüchtlingshilfe in Nordrhein-Westfalen
Laufzeit: April 2016 - März 2017
Koordination: Sabrina Zajak
Young Professionals Group: Transnational Alliances between Trade Unions and Social Movements in Europe
Project Manager: Sabrina Zajak
Grantees: Ana-Maria Nikolas, Giulia Gortanutti, Johanna Lauber
Duration: October 2015 - December 2018
Fundin: Hans-Böckler-Stiftung
Transnationaler Arbeitsrechtsaktivismus entlang von Wertschöpfungsketten in den Sektoren Textil - Bekleidung: Ein Beitrag zur internationalen Netzwerk Initiative der IGM "organizing global"
Finanzierung: IG Metall (Reisekosten für Feldforschung in Asien); Eigenmittel Juniorprofessur
Laufzeit: Januar 2015 - Juni 2019
Kooperationspartner: Manfred Wannöffel Gemeinsame Arbeitsstelle RUB (IG Metall), Klaus Priegnitz (IG Metall)
Protest Survey
Protest surveys are carried out as occasion demands in cooperation with the Institute for Protest and Social Movement Studies in Berlin and additional partners. Further informations about the surveys which are funded by the resources of the partners to the cooperation can be found here.
Recently, a survey was carried out at the demonstration against the free trade agreement TTIP and CETA in Berlin on October 10,2015. Researchers of the HU and FU Berlin and the universities Bochum, Bremen and Frankfurt/Main were involved in the surveys (Priska Daphi, Sebastian Haunss, Wolfgang Stuppert, Simon Teune, Sabrina Zajak).
The report and further informations can be found here.
Bochumer Dispute: Globalisierungskonflikte vor Ort
Head: Stefan Berger, Manfred Wannöffel, Sabrina Zajak
Duration: 2014 - 2019
Funding: Hans-Böckler Stiftung
Completed Research Projects
Befragung Pegida-Demonstration
Online-Umfrage und teilnehmende Beobachtung auf dem 12. Protestmarsch der "Patriotischen Europäer gegen die Islamisierung des Abendlandes" (PEGIDA) in Dresden, 12. Januar 2015.
In Zusammenarbeit mit einem Team von Wissenschaftlern und Wissenschaftlerinnen des Vereins für Protest- und Bewegungsforschung e.V., der Technischen Universität Berlin und der Technischen Universität Chemnitz.
Weitere Informationen hier
Transnationale Konflikte um Arbeitsbedingungen in der globalen Textilindustrie
Projektleitung: Sabrina Zajak
Projektmitarbeiterin: Saida Ressel
Laufzeit: März - Oktober 2015
Finanzierung: Mercator Stiftung

International Conference: Transnational Labour Rights Activism across Asia and beyond
Organisation: Prof. Dr. Nicola Piper (University of Sydney), Prof. Dr. Sabrina Zajak (Ruhr-Universität Bochum), Saida Ressel (Ruhr-Universität Bochum)
Termin: 17.-18.09.2015
Finanzierung: Deutsche Forschungsgemeinschaft
Transnationale Mobilisierung und Partizipation am Beispiel der Asien-Europe-Meetings
Lehrforschungsprojekt
Koordination: Sabrina Zajak
Laufzeit: 04.2014-04.2015

In the shadow of the Dragon: Transnational labor activism between state and private politics A multi-level analysis of labor activism targeting China
Sabrina Zajak
Disserationsprojekt an der International Max Planck Research School on the Social and Political Constitution of the Economy (IMPRS-SPCE) des Max-Planck-Institut für Gesellschaftsforschung (MPIfG), Köln
Laufzeit: Okt 2007-Feb 2011

Erster Engagementbericht "Bürgerschaftliches Engagement von Unternehmen
Mitarbeit in der Geschäftstelle Engagementbericht, Forschungszentrum für Bürgerschaftliches Engagement, Humboldt‐Universität zu Berlin
Projektleitung Forschungszentrum für Bürgerschaftliches Engagement, Humboldt‐Universität zu Berlin und Institut der deutschen Wirtschaft, Köln
Finanzierung: Bundesministerium für Familie, Senioren, Frauen und Jugend

Summer School: Social Movements in Global Perspectives
Stefan Berger, Sabrina Zajak
Bearbeitung: Eva Gondorová
Laufzeit: SoSe 2014, Scientific Conference from September 1st - September 12th 2014
Finanzierung: inStudies, Ruhr Universität


Publications
List of publications
Presentations
Teaching
Current Semester
Office Hours
Current office hours
Links
Recently published
Zajak, Sabrina (2016): Institutional layering and the emerging power of labour in Bangladesh. Paper presented at the 3rd ISA Forum of Sociology, 10-14 of July, Vienna, Panel: Silos or Synergies? Can Labor Build Effective Alliances with Other Global Social Movements.
Zajak, Sabrina (2015) Pathways of influence: Transnational activism and labor rights in China, In: Andreas Bieler, Darragh Golden, Knut Kjeldstadli, Tiago Matos (ed.): Labour and Transnational Action in Times of Crisis, Rowman & Littlefield: chapter 12.
Priska Daphi, Piotr Kocyba, Michael Neuber, Jochen Roose, Dieter Rucht, Franziska Scholl, Moritz Sommer, Wolfgang Stuppert und Sabrina Zajak (2015): Protestforschung am Limit. Eine soziologische Annäherung an Pegida, ipb working papers.